Welcome to Home Performance Rater: Title 24 Duct Testing and More in Northern California

Central Valley, the San Francisco East Bay and the Coachella Valley

Pressure differences between outside air and inside air, wind, heat, cold, vent fans, central heating systems can create depressurization through duct leakage, stack effect or naturally occurring weather.

High energy bills cost you money and are a result of excessive leakage through the building shell and/or duct system. By testing air leakage losses, we can diagnose and recommend an energy savings plan.

Can't handle the pressure? Call us today!



Infiltration/Exfiltration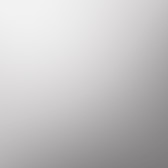 HVAC Rater Service & Breeze Certification serve the Northern California Central Valley and the San Francisco East Bay Area. HVAC Rater Service & Breeze Certification specialize in HERS testing and Home Performance evaluation.

Our areas of expertise include:

Residential / Commercial

New Construction / Existing Homes

Title 24 HERS Rater

Duct Testing and Refrigerant Charge and

Cooling Coil Airflow and Fan Watt Draw

Field Verification and Diagnostic Testing

Title 24 Energy Compliance Documentation

HVAC System Design & Verification

Energy Audits

We provide Seamless Service throughout the San Francisco East Bay Areas as well as the Sacramento & Surrounding areas 

California Title 24 Duct Testing

HVAC Air Duct/Refrigerant Verification testing and Certification Services

Documentation Support Services

Residential / Commercial HVAC Consulting

Our San Francisco East Bay counties include: Alameda, Contra Costa, Solano and portions of Santa Clara counties.

Our Northern California counties include: Sacramento, Yolo and portions of Butte, Nevada, Placer, San Joaquin and Sutter counties.

If you live in Pittsburg, Antioch, Brentwood, Oakley, Livermore, Pleasanton, Dublin, San Ramon, Danville, Pleasant Hill, Lafayette, Moraga, Walnut Creek, Concord, Martinez or even Pacheco, our San Francisco East Bay Area office will be happy to help with your HERS duct test, refrigerant charge measurement or more!  Just give us a call.

industry news

Changes effective January 1st, 2020!

New Code: Duct testing is required everywhere

Effective January 1, 2020 California contractors in ALL CLIMATE ZONES will be required to do duct sealing when changing out HVAC equipment in existing residential buildings. Ducts that leak more than 15% (5% for newly constructed buildings or an entirely new duct system) must be repaired to reduce the leaks. After your contractor tests and fixes the ducts, you choose whether to have an approved third-party field verifier check to make sure the duct testing and sealing was done properly or to have your house included in a random sample where one in seven duct systems are checked. Third party field verification is performed by a certified field verification and diagnostic testing rater (HERS rater). These new requirements apply when replacing the air handler, furnace, the outdoor condensing unit of a split system air conditioner or heat pump, cooling or heating coil, or package unit.

In addition to the duct sealing requirements described, when a space conditioning system is "altered" in residential buildings in climate zones 2 and 8 through 15, contractors are required to do a refrigerant charge measurement using Commission-approved protocols. This must be verified by a certified HERS rater.

If your installation includes a new or replacement duct system, your contractor must verify the cooling coil airflow in the system is at least 350 cfm per nominal ton and the wattage for the fan (fan efficacy) is equal to or less than 0.45 watts per measured cfm.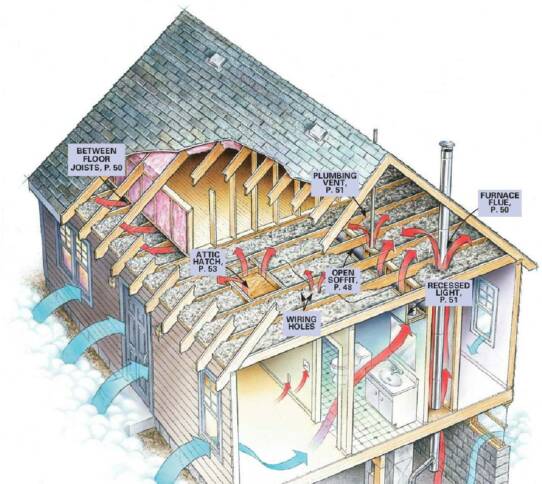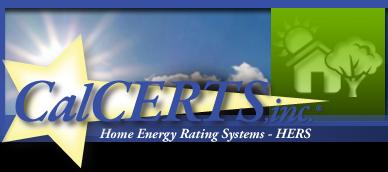 Not sure if you need a HERS duct test? 

Read the

industry news

Changes are now in effect!

Need to know the new Title 24 energy codes for existing homes?  Click on the Field Guide below

Our Elk Grove/Sacramento office serves Fairfield, Vacaville, West Sacramento, Sacramento, El Dorado, Folsom, Roseville, Rocklin, Loomis and even Lincoln! You may even see us in Stockton, Lodi and Galt.

Serving former Capital Air Clients.

John Henry  HERS rater is our affiliate for the Coachella  Valley.  If you live in Banning, Desert Hot Springs, Indio, La Quinta, Palm Desert, Palm Springs, Cathedral City or the surrounding Coachella Valley area, Give John a call.

Call us for all your HERS Title 24 HERS duct test and more needs!